You tube video of David's workshop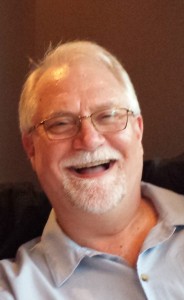 David McClune is University Professor of Clarinet and Director of Jazz Bands at Union University in Jackson, TN. He is second and Eb clarinet with the Jackson Symphony Orchestra and subs with the Memphis Symphony, Nashville Symphony and Paducah Symphony. As a woodwind doubler he performs for the touring Broadway musicals at the Orpheum Theater in Memphis.
David has a Doctor of Music in Clarinet Performance from Florida State University, Master of Music in Woodwind Performance from Bowling Green State University and Bachelors in Music Education from Westminster College. His principal clarinet teachers were Frank Kowalsky, Edward Marks, Robert Fitzer Sr., Alfred Zetzer, and Richard Yeager.
McClune has refaced mouthpieces since the early 1980's. In the early 1990s he became serious and studied refacing with Wil Grizzle in Atlanta (who had studied with the late Glen Johnston in Hollywood). In 2002 and 2008 McClune spent time with Robert Scott in Michigan who shared many of his subtle facing techniques. In addition he has spent time with players who have shared their experiences with the late Everett Matson.
He actively research's mouthpiece acoustics and has presented lectures and multi-day day residencies at major Universities and schools of music: Florida State University, University of Michigan, Eastern Michigan University, Bowling Green State University, University of Akron, Indiana University, University of Texas-Austin, University of Nebraska-Lincoln, University of Tennessee-Martin, University of Oklahoma Clarinet Symposium.
What do I actually play on?
Buffet R13 Festival clarinets and Taplin-Weir Euro model.  Buffet Eb and Bass clarinets.
SP 1.06 or SPE 1.06 mouthpiece on Bb
McClune Eb mouthpiece and the McClune S2 Bass mouthpiece
Bonade inverted or the Scott-Kasper ligature.
Vandoren V12 #4 or Rico Reserve #4
Anyone famous play my mouthpieces???
I love this section on mouthpiece web sites. The players who like my mouthpieces buy them; this is not rocket science! Yes, world class artists are using and recommending my mouthpieces but so are large numbers of university teachers and other players!   If you like my mouthpiece then buy it, if not, we can still enjoy each others company and music making!
Only you can choose a mouthpiece for you!